Ofcom - Pre 1969
The General Post Office (GPO), a Government Department headed by a Government Minister (the Postmaster General), had a monopoly in UK telecoms and postal services. This included the operation of the network and supply of all equipment. Kingston upon Hull City Council ran the network in the Hull area.
Ofcom by Year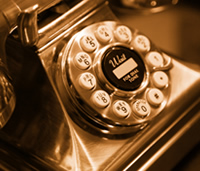 We have a fantastic selection of memorable gold numbers including 0800, 0844, 0845, 0207, 0300 and more.
0800 (6 digit) » 0800 (7 digit) »
Try our Number Translation Services
Our Networks
Please Note - To ensure ITC provide our valued customers with the highest levels of service our minimum call threshold per client is 5,000 call minutes per month.